Seamoor Road – North Side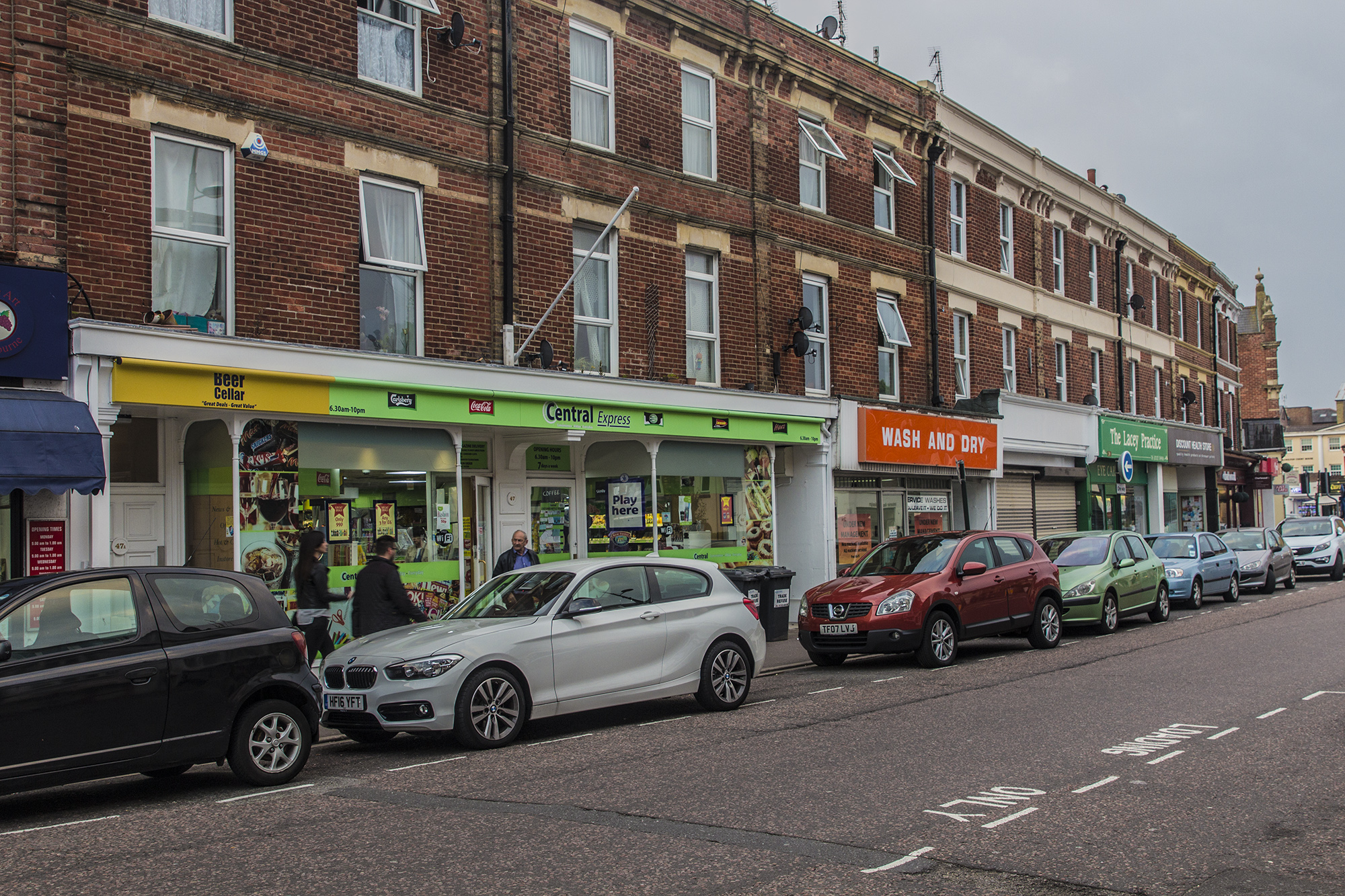 Westbourne's Seamoor Road (North Side).
Today, we are looking at the shops and businesses on the north side of Seamoor Road. Again, we shall start at the eastern end. As we approach the junction and turn left, our eyes are drawn to the mix of retail outlets before us. A gentle stroll along this side of the road will take us past an amazing variety of shop fronts – all contributing to the vibrant nature of Westbourne.
At the junction, there is a three-way Pelican Crossing. If you are on foot, then you will need to take two of these – one to the central island, and then across to the other side. For those in the car, on this side of the road (the offside) there is a reasonable provision of free 1 hour parking spaces. There are also several dedicated disabled bays just past the arcade.
Once again, there are plenty of eating establishments, plus tea and coffee shops, as well as fashion outlets. There really is something for everyone in Westbourne, and the north side of Seamoor Road is no exception. Part way round, opposite the Post Office, is the southern entrance to Westbourne Arcade. Here, there is a Pelican crossing to make it easy to get over what is quite a busy road. Again, I am simply listing the businesses today but, over the next few weeks, it is my intention to discover more about the people behind the shop fronts, and tell their stories.
Seamoor Road businesses (North)
1. Knight Dry Cleaners
3. Bourne Barbers
5. Anglotown (Residential Lettings & Sales)
7. Lonah (Women's Fashions)
9. Hamiltons (Estate Agents)
11. Martha's Wardrobe
13. Beach & Body
15. Holly Golightly (Designer Fashion Agency)
17. Fab Frocks of Westbourne
19. Basilico (Italian Restaurant)
21. House of Lights
23. Tasty Moments (Chinese Takeaway)
25. Indi's (Indian Restaurant & Takeaway)
27. Harpers of Westbourne (Hairdressers)
29a. Mr Hunter (Men's Outfitters)
31a. Dot.Teas (Vintage Tea Boutique)
Our Lady Immaculate Catholic Church
33. Indian Moments (Indian Takeaway)
35. Charlwood IFA (Independent Financial Advisors)
37. Discount Health Store
39. The Lacey Practice (Eye Care Clinic)
41.. Currently Empty
43. Wash & Dry (Laundrette)
45-47. Central Express (Convenience Store)
49. Wine Art (Off Licence)
51. Going for Bust (Breast Cancer Charity Shop)
53. Lewis-Manning Hospice (Charity Shop)
55. Foodtopia (Sandwich Takeaway)
57. Chop of Westbourne (Barbers)
59. Spanish Taste (Tapas Bar)
61. Goadsby (Sales & Lettings Agency)
61a. Debra (Charity Shop)
61b. Life & Sole (Shoes & Clothes for Kids with Attitude!)
61c. Stephens Actuarial Ltd
61d. Beauty in Mind (Beauty Salon)
61e. Personalised Numbers Agency Ltd
63. Coral (Betting Shop)
65. We Are Base Ltd (Mobile Apps Technology)
65. Provident Personal Credit
65. Gallery 65 (Professional Bespoke Framing)
67. The Café Rouge (French Café)
69. Scissors Salon (Hairdressers)
71. GAF Contemporary Art Gallery
73. Costa Coffee
73a. Cotea (Café and Coffee Bar)
---