Le Beyti, Westbourne – New Restaurant in Town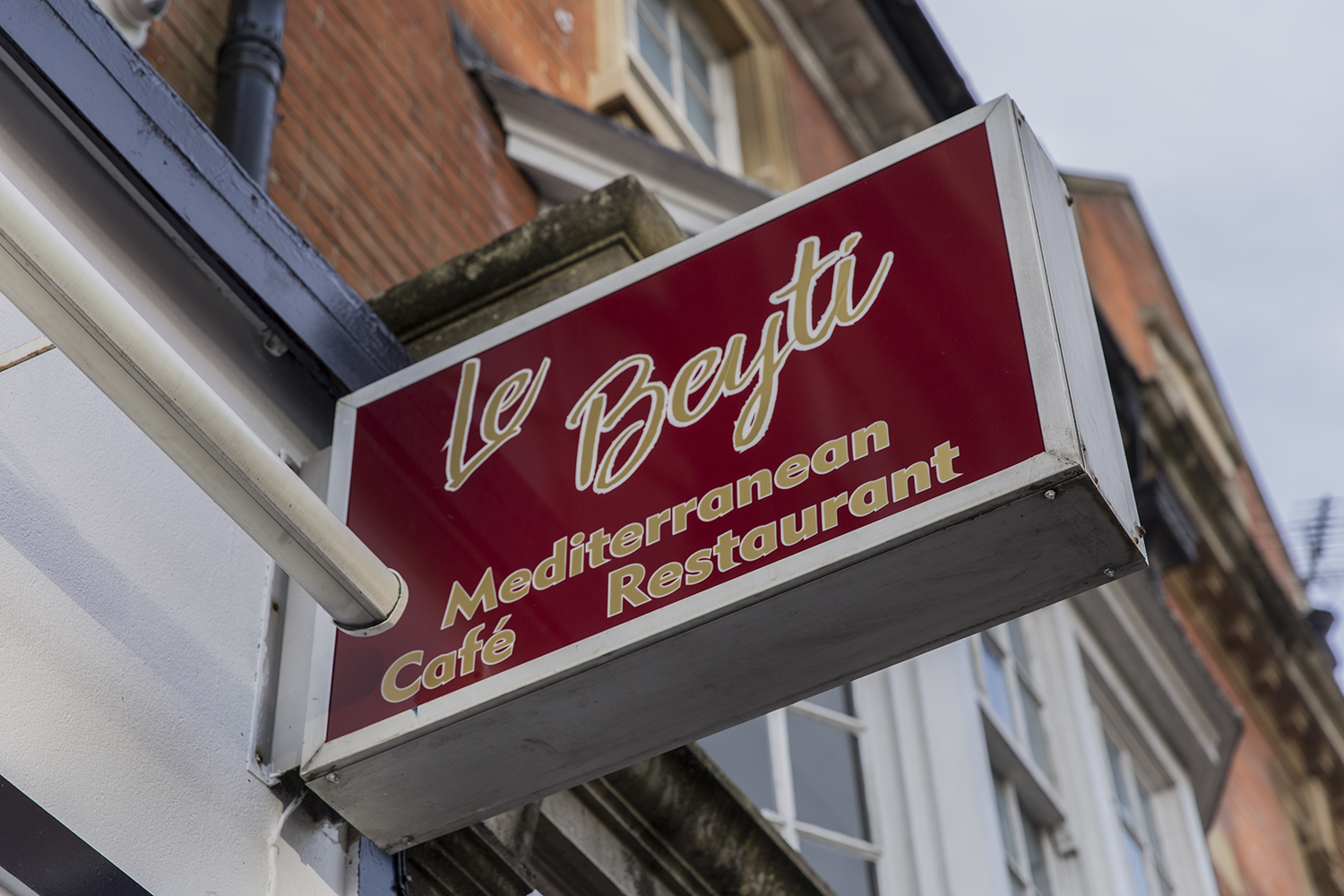 Le Beyti – Mediterranean Restaurant
The first post for a long time is a review of Le Beyti Mediterranean Restaurant in Poole Road, Westbourne. It has taken over the property where Enzo's Italian Restaurant used to be near Barclays.
There are several reasons why there has not been a blog for a while. Mum, who we were looking after, was taken ill, and demanded more of our care. Then, my wife's Mum in Shoreham passed away unexpectedly. Three weeks ago, my Mum passed away. Her funeral was yesterday. On Monday, with the family coming together, we wanted a family celebration meal.
Knowing my brother-in-law's love of the Mediterranean (and Italy in particular), we wanted somewhere suitable. Remembering this place was in the process of opening last time I looked around, we went along to investigate. Our enquiry met a positive response. I was very taken with the friendly feel of the place. Because we were doing research, we asked if we could take a menu away. Our request was met with a positive answer without hesitation! Le Beyti offers Mediterranean and Turkish cuisine.
We decided to book, and five of us turned up at 7:30pm. From the outset, we were made to feel extremely welcome. Being a Monday, of course, the place was rather quite. But that suited us. Made it feel somehow more intimate. We were given plenty of time to order. The menu at Le Beyti, of course, is full of items we could hardly pronounce, let alone know what they were! (There is also plenty of choice of more English-sounding dishes for the less adventurous).
Although we asked many questions about what the menu choices were, at no time were we made to feel uncomfortable at our lack of knowledge. In fact, our waiter made every effort to make make sure we were happy with our choices. We discussed the wine menu, and chose one of the Turkish reds on offer. We were told we would not be disappointed – and we weren't.
Respecting the Turkish emphasis, we all chose our main courses from the tradition Turkish section, and we had a selection of starters. While we were waiting, an appetiser of chillis, olives and onion was brought out.
All in all, we spent a very pleasant and relaxed three hours in Le Beyti. The food was superbly presented, absolutely delicious and beautifully hot. We added a second bottle of wine (the other Turkish red on offer), which was equally excellent. With deserts and coffees, we finished comfortably full. At just over £140 for the five of us, this was a very reasonable night out bearing in mind all that we had.
If you haven't yet tried Le Beyti, then I would strongly recommend it.
The restaurant is open Monday-Thursday Noon-11:00pm (Closed all day Tuesday), Friday and Saturday Noon-Midnight and Sunday 1.00pm-11.00pm.
---