Westbourne Summer Festival 2016 – Sat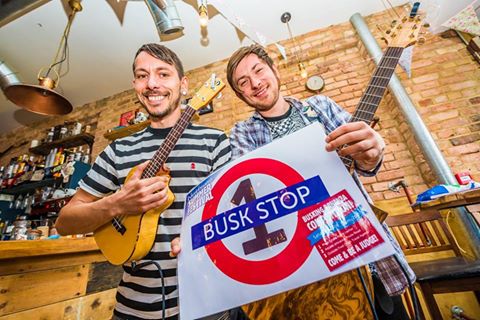 Westbourne Summer Festival 2016 – Sat 13 August.
8-14 August is when the Westbourne Summer Festival 2016 is happening! Loads of events throughout the week – all with the aim of putting Westbourne firmly on the map.
There is a massive choice of activities to enjoy, in many locations. Take a look at the list below, make your choices – and book where necessary. For more details, please take a look at the Discover Westbourne website.
Westbourne Summer Festival 2016 Events are as follows

Monday-Saturday, 8-13 August:
Kids Films, Colosseum Cinema, 11.00am – £3.00
Saturday 13 August:
'Mamma Mia Sing-a-Long', Colosseum Cinema, 7.30pm, £6.95
Latin Garden Fiesta – Bar, BBQ, Salsa Music, Plates & Co, 11.00am-Late
Camden Vintage – 50s Clothing, Vinyl, Live Music, Camden Bar, Noon-5.00pm
Don't forget – It's the Busking Bonanza competition from 12 – 3pm – 3 busk stops, 9 buskers and cash prizes! (Pictured are last year's winners). Camden Bar Westbourne is hosting 'Camden Vintage'. Painting outside The Letterbox and games and balloons outside#Fairtrader newsagents in the arcade. #UkeleleJam will be performing from 10.30 and raising funds for the NSPCC in the arcade too. Free childrens' craft activities in the library. Come and capture your family in the wooden photo booth outside Attico Shop.
Please note, all events for the Westbourne Summer Festival 2016 are subject to change, so please contact the venue concerned for latest details. Prices, where stated, are per person. The information above is offered in good faith from the information available. However, no liability can be accepted for any errors or omissions. If you spot anything that is wrong, or know of any changes, then please contact Westbourne Life by email, Facebook or Twitter.
---