Guide to Listed Buildings in Westbourne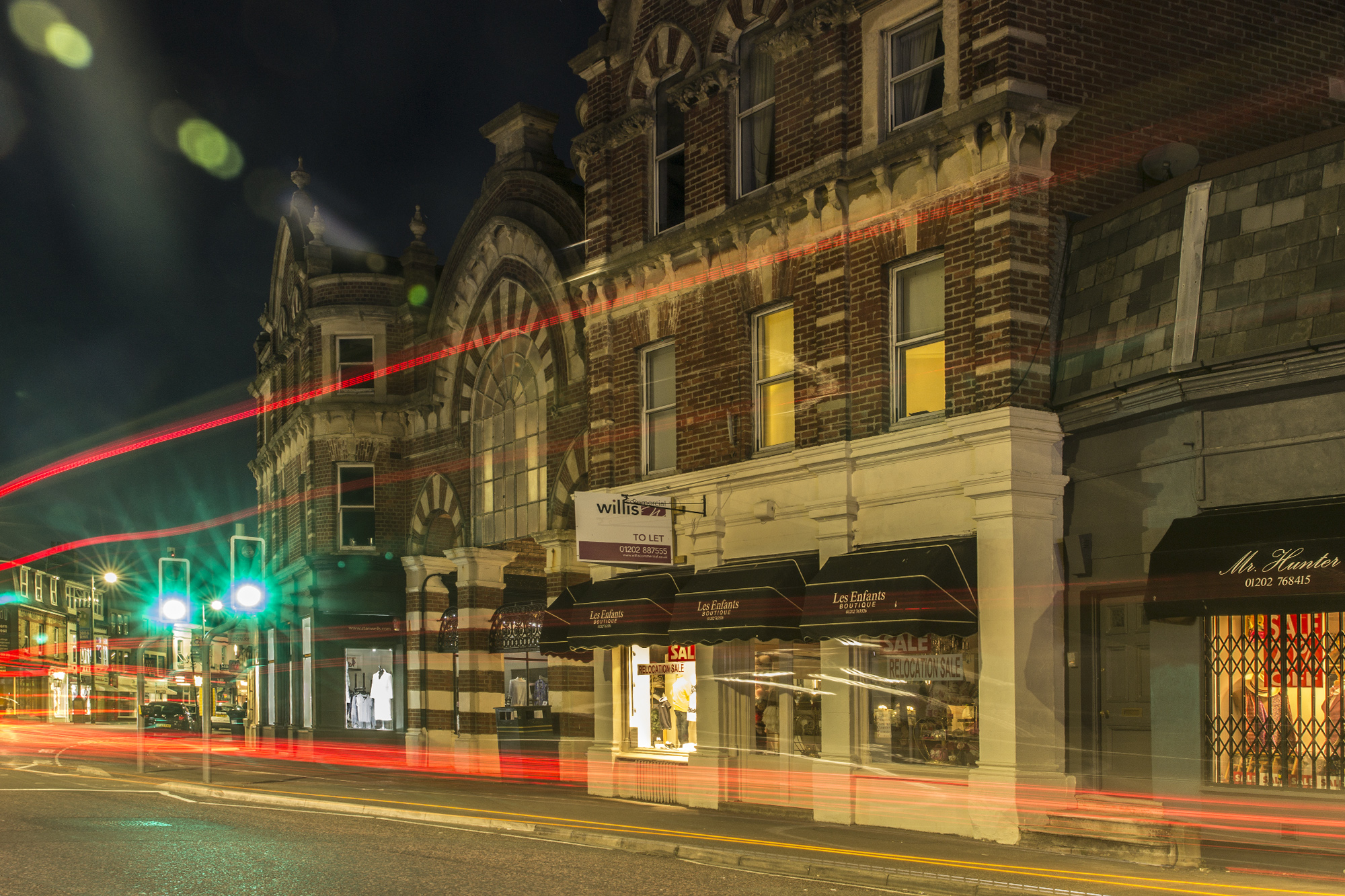 A Guide to Listed Buildings in Westbourne
There are a number of listed buildings in Westbourne. All but one are Grade II. The exception is St Ambrose Church, which is listed as Grade II*.
All of these buildings add to the character of the area. Most can be enjoyed by the public – in particular, the Arcade. It is the centre of the shopping area, and a refuge when it is wet outside! All enhance the street scene, giving Westbourne a style that suits the eclectic nature of the shopping area and surrounding streets.
The list of listed buildings in Westbourne below is taken from the Bournemouth Borough Council listing dated March 2014. Individual properties will be the subject of separate studies (Herbert Hospital and the Arcade have already been covered). Please enjoy this list. To view the entry on the Historic England website for each individual property, please click on the address. If you have any comments or photographs that you would like to submit, then please do feel free!
---
Alum Chine Road
Date Listed: 27/02/76; Grade II; Listing No: 1108881
Public library, built 1912 – spoilt by recent substitution of glazed entrance for central window. Red brick with stone dressings, half-timbered gable at front with coat-of-arms in plaster.
---
Alumhurst Road
Date Listed: 27/02/76; Grade II; Listing No: 1108882
Originally the Herbert Memorial Convalescent Home, 1865-7 by T H Wyatt. Gothic style, Purbeck stone with red brick bands. Porch-tower with statue, clock and short spire. Also, Edwardian summerhouse of white timber circa 1910, with battered corners and splayed hipped roof, detached from main building.
Date Listed: 27/02/76; Grade II; Listing No: 1324711
Built in 1865 by T H Wyatt. Purbeck stone, single-storey with 2 gables to road. Stone-mullioned windows, one on road aide arched. Timber porch (since glazed in). Half-timbered dormer towards drive.
Date Listed: 27/02/76; Grade II; Listing No: 1329396
Lodge. c1850. Buff brick with hipped roof and decorative ridges. A picturesque asymmetrical building with original decorative barge-boards. One storey and attic. Over the bay a plain plaster shield over scroll with lettering 'The Old Lodge'. This is unusually well retained in its original detail. Currently a Bed & Breakfast.
Date Listed: 17/01/71; Grade II; Listing No: 1324710
Built 1860, by E B Lamb for C A King, vastly enlarged circa 1880 for Lord Wimborne (probably by W H Romaine-Walker) and circa 1913-14 for Sir Ernest Cassel (interiors by Sir Guy Dawber). Original villa plain Barry-Italianate, buff brick and stucco, 3 windows wide. 3 canted bays to garden (west) elaborate wrought-iron verandah with pairs of fluted Ionic colonnettes at centre and ends, scrolly openwork arches between. Garden terrace balustraded, with urns, large formal garden. Became a Vegetarian Hotel, then a Jewish Retirement Home, before becoming derelict. Purchased by the Dorset Freemasons in 1980, restored and further extended. Now a residential care home.
---
Poole Road
Date Listed: 13/05/94; Grade II; Listing No: 1329394
Built 1891. Red brick with stone window tracery. Church aligned N-S with 3-bay aisles, gallery over entrance at the N end and organ chamber and rostrum in the 'chancel' at the south end. There is provision for galleries in the aisles, but they were not built. On the west side of the north end there is a linking range, containing rooms and a staircase to the gallery, attached to a large hall or schoolroom to the west on a N-S axis. Perpendicular style.
Date Listed: 27/02/76; Grade II; Listing No: 1108852
One of the most visible and, perhaps, one of the finest listed buildings in Westbourne. Built 1884-5 by Henry Joy. Well-preserved polychrome Gothic shopping arcade. Symmetrical facades to Poole Road and Seamoor Road, red brick with stone dressings. 3 round-headed arches for Arcade entrance, central one taller and half-glazed, with alternating brick and stone voussoirs under pointed relieving arches. Consists of the Arcade, with shops 1-23 (odd) and 2-24 (even), Poole Road entrance including 69 & 71, Seamoor Road entrance including 29 & 31.
Date Listed: 05/10/00; Grade II; Listing No: 1385095
Former cinema, constructed in 1922. Rendered brick, part steel frame. Steeply pitched slate roof over the auditorium but the foyer roof cannot be seen. Brick return and rear walls. Broad, rectangular double-height hall with narrow rear balcony and small foyer. An early "super cinema" from the 1920s, having an unspoilt facade, unaltered plan and much surviving internal decoration. It has been a bingo club since c.1977.
---
Portarlington Road
Date Listed: 27/02/76; Grade II; Listing No: 1153467
Large and well-detailed villa of circa 1900, Voysey and neo-Georgian mixture.
---
Seamoor Road
Date Listed: 27/02/76; Grade II; Listing No: 1108852
See listing under Poole Road.
Date Listed: 27/02/76; Grade II; Listing No: 1304156
Listed as Robshaw Brothers Ltd. Polychrome brick 3-storey former warehouse, Italian medieval style, circa 1870. Converted 2003 into luxury flats.
Date Listed: 27/02/76; Grade II; Listing No: 1324757
Listed as JJ Allen Funeral Service. Single-storey Italianate stucco pavilion, circa 1860, cream-washed brick with plentiful stucco.
---
West Cliff Road
Date Listed: 27/02/76; Grade II*; Listing No: 1108803
Built by C. Hodgson Fowler of Durham, 1898-1900. Upper stage of tower, 1907. St Ambrose is one of a number of spectacular High Church foundations in Bournemouth of c. 1880-1900. These stem from the work of the Rev AM Bennett (d. 1880) of St Peter's, the mother church of Bournemouth. The big but undistinguished predecessor church of St Ambrose, Alumhurst Road (by Adams & Horner) was opened in 1880, and enlarged in 1884. The new site was given in 1894 by the Cooper-Dean family, prominent landowners and benefactors to Bournemouth. The church opened in 1900, and the former church became the parish hall; it is now a day centre. The parish of St Ambrose was formed in 1922.
---
---