New Hotel and Restaurant in Westbourne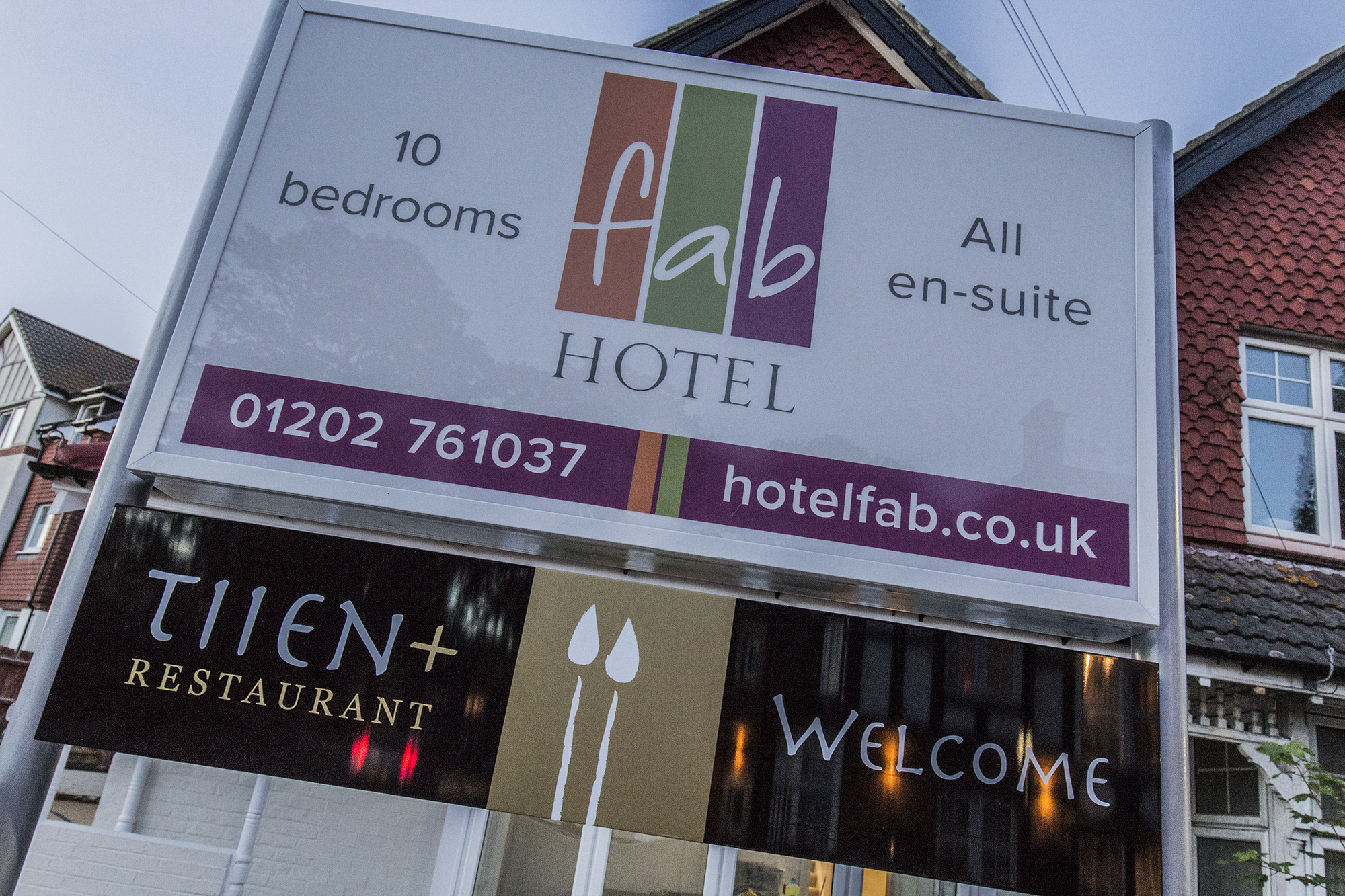 New Hotel and Restaurant in Westbourne.
The former Roselyn Hotel, in West Cliff Road, has seen a lot of refurbishment work recently. The old name board was removed a few days ago, and the replacement, bearing the new name, has been installed.
Called the Fab Hotel, it has 10 en-suite rooms, and will have a Tiien Restaurant. Conveniently located on the corner of Alum Chine Road, it is easy walking distance from both the beach and Westbourne shopping centre.
This new hotel and restaurant has a website www.hotelfab.co.uk, although at the time of writing this is not active. Hopefully I can bring you more information and maybe a photo-interview soon!
---