Middle Chine, Westbourne, Bournemouth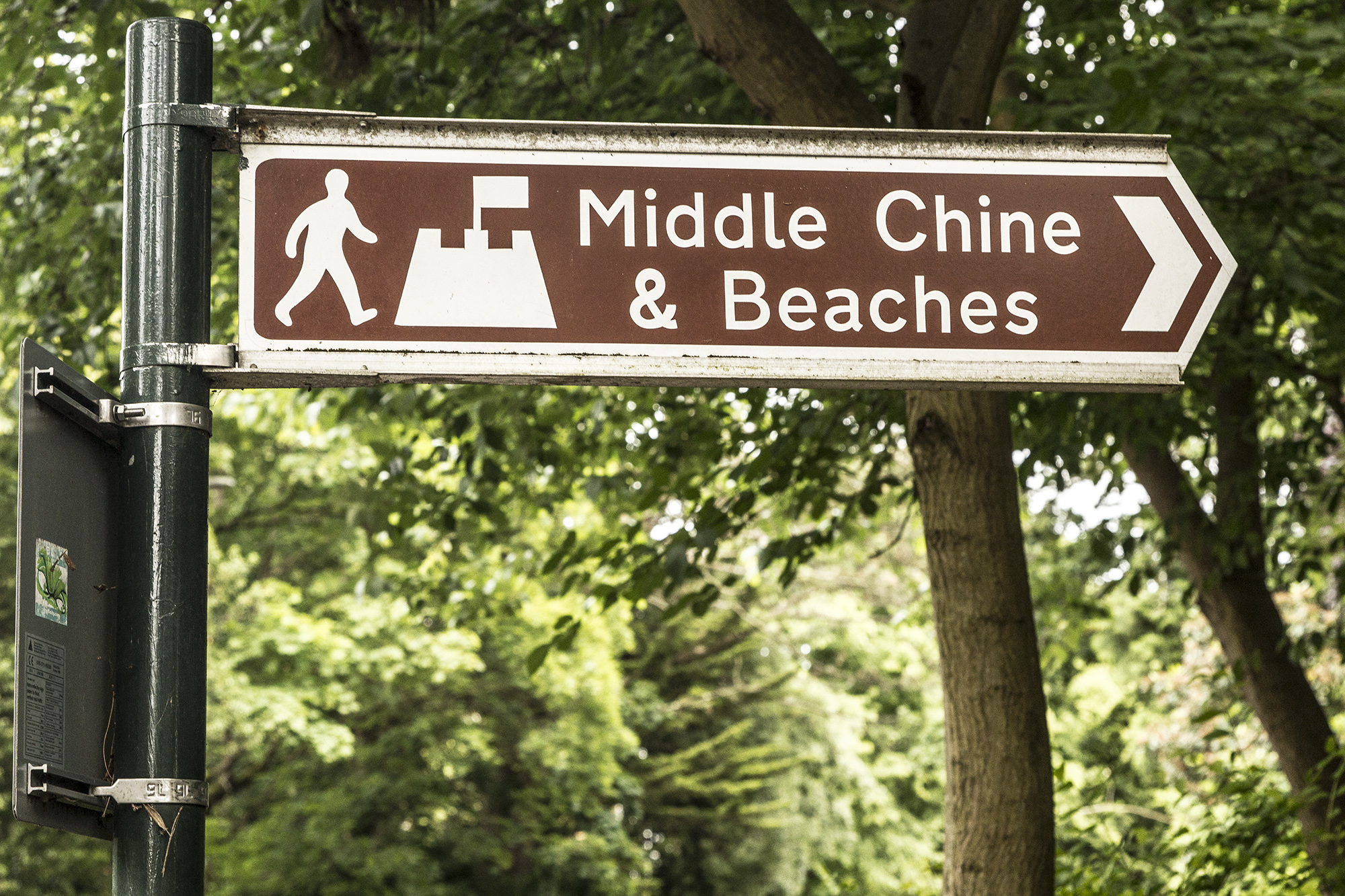 Middle Chine, Westbourne, Bournemouth
Middle Chine is one of the smaller chines. It runs from West Cliff Road, at the junction of West Overcliff Drive, down to the beach. It is roughly half-way between Durley Chine and Alum Chine.It is easy to imagine Victorian men in their top hat and tails, with the ladies in their long dresses with parasols, promenading in the shade of this tree-lined path. However, it is probable that the trees would have been fairly newly planted, so it is more likely that there would not have been much shade.
The walk is not particularly long (certainly nowhere near as long as Alum Chine!), but it is a gentle, slightly meandering walk. About half-way down is the rather impressive structure of the West Overcliff Drive road bridge crossing at a fair height.
This road, yet to be reported on, runs along the cliff from the top of Durley Chine back to West Cliff Road, adjacent to St Ambrose Church. It has to make something of an indent to get over this interruption in the cliff top. There is a rather formidable set of steps, allowing the walker access.
As you approach the bottom of Middle Chine, the vista opens up. The sea, which has been glimpsed through the trees, is now in full view. On either side there is an indentation of beach huts, gently curving round to join the line of huts to east and west. Straight in front is the promenade, filled with walkers, joggers and cyclists, etc – and the occasional Noddy Train!
This is a very popular section, within easy reach of the town centre to the east. To the west, it is possible to walk along the promenade to Branksome and Sandbanks. In front of us is a popular little kiosk, selling ice creams and the usual beach items. Being a bit further from Bournemouth town centre, this part of the beach tends to be a bit quieter. Recent sand reclamation has made the beach bigger, too!
---