Congregational Church, Westbourne Poole Road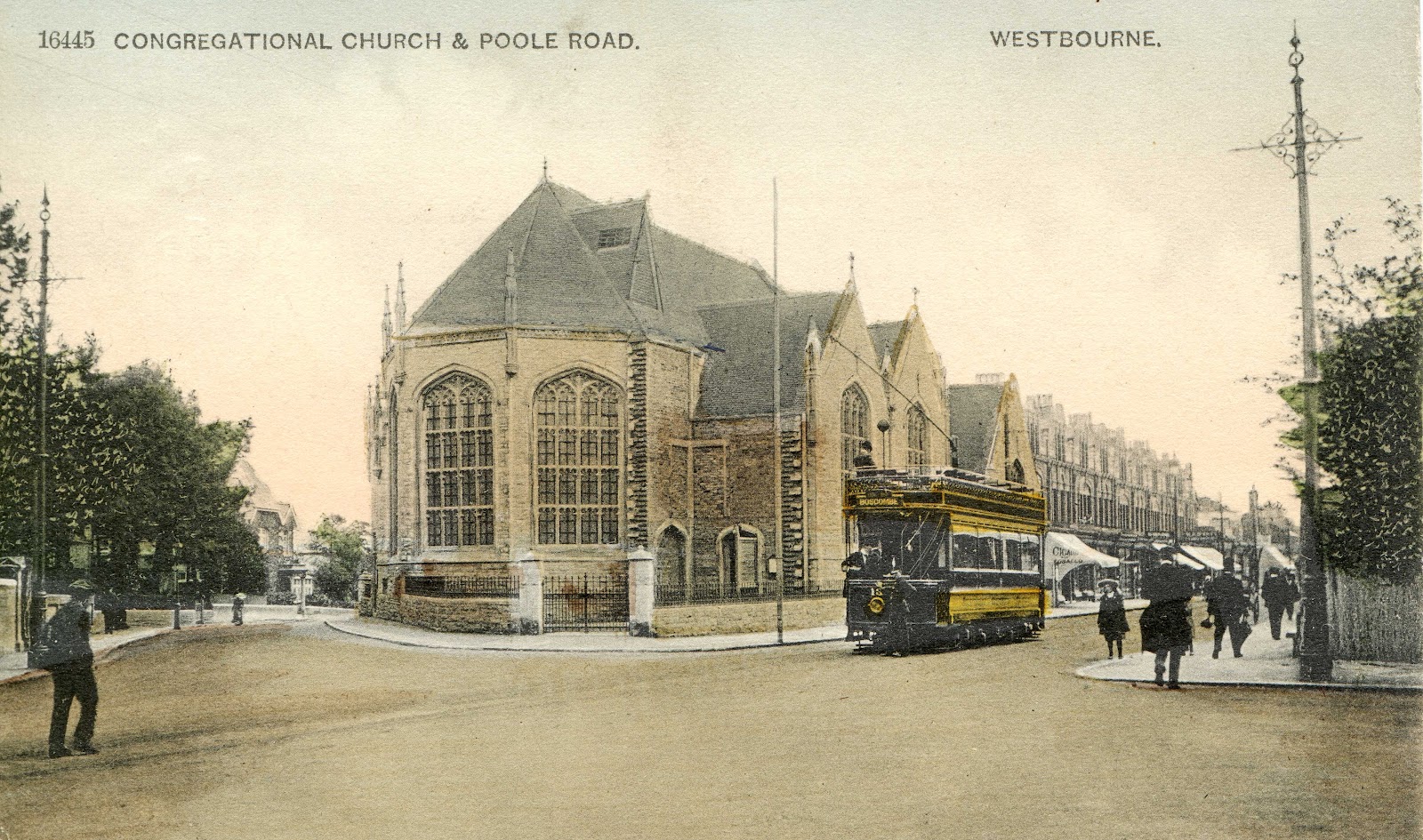 Congregational Church, Westbourne Poole Road.
Very little information seems to exist for the former Congregational Church, Westbourne. It was located on the corner of Poole Road and Prince of Wales Road.
Built in 1898, it followed the perpendicular style like St Ambrose. A prominent and attractive building, it created an impressive entrance to Westbourne from County Gates. Like St Ambrose, it also gained its tower some time later. It closed in 1969, and demolished a year later. It was replaced by a remarkably unattractive office-style building, housing a language school.There are a few images of this former place of worship around, mainly on old postcards. If anyone has any further information and/or pictures, then please do get in touch, so that the history maybe better documented.
---