RL Stevenson Avenue, Westbourne, Bournemouth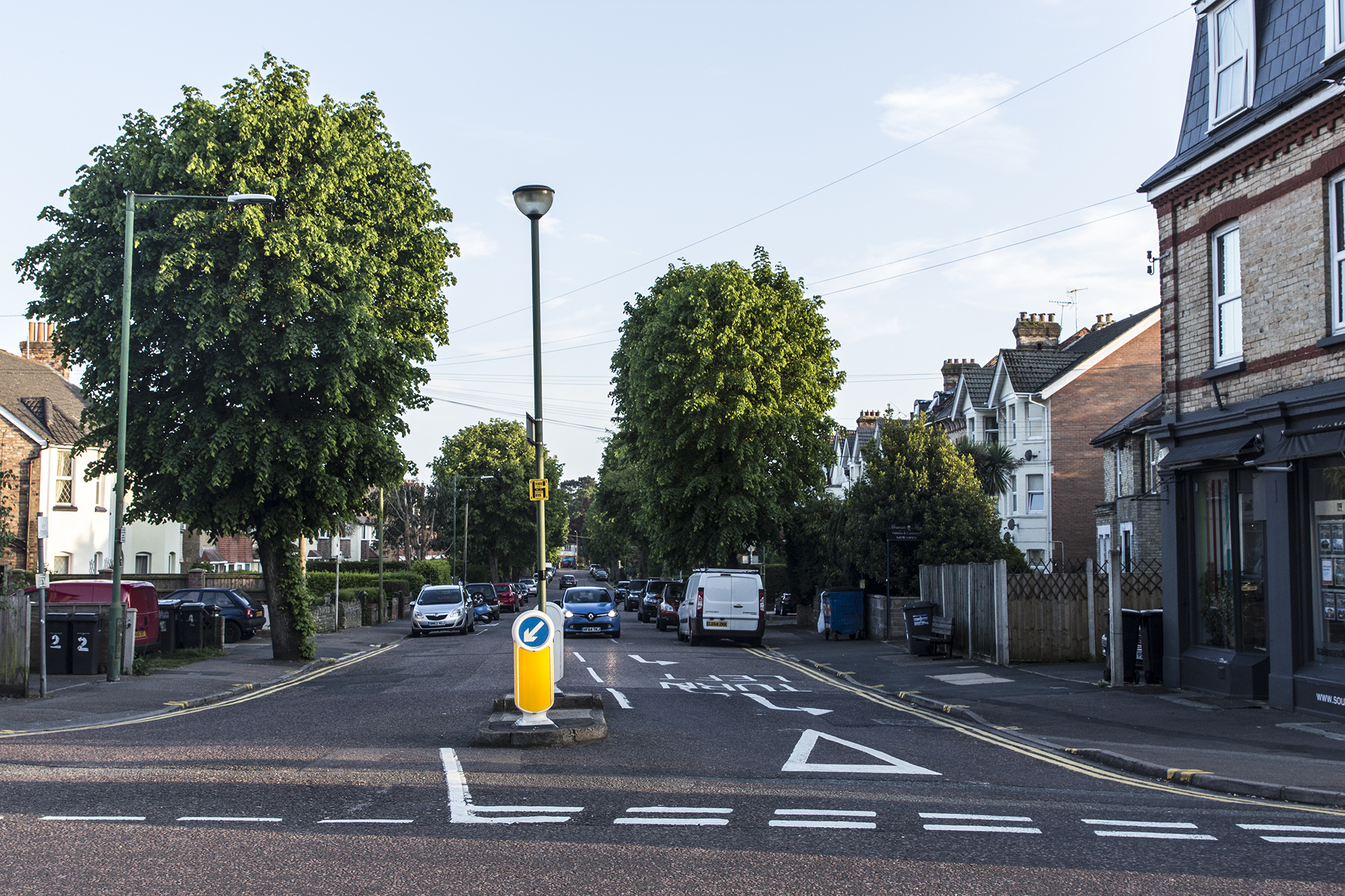 RL Stevenson Avenue.
Continuing along Seamoor Road, the next turning we come to is RL Stevenson Avenue. This runs down to Alum Chine Road, which it is parallel to for most of its length, before its neighbour takes a sharp turn to the west.
Largely a residential road, there is still plenty of interest. Almost immediately to our right is Clement Mews. Running behind some of the businesses in Seamoor Road, there are also a few businesses located here. A couple of houses further down, and there is another entrance leading this time to a residential property built in the former gardens of the roadside houses.
A little further down, this time on the left hand side, is another side entrance. This heads down to a slightly more industrial building known as "Granville Works". This now appears to be sub-divided into a number of different businesses.
RL Stevenson Avenue is a bus route – unusually one of the services involved only operates in one direction. The return journey of Service 24 operates via Alumhurst Road. There is a logical reason for this. Alumhurst Road joins Seamoor Road at a point where vehicles cannot directly access Poole Road to head east. Therefore, journeys head along Alum Chine Road to RL Stevenson Avenue so that they can get to Poole Road. Journeys heading the other way, however, continue round to Alumhurst Road. This avoids the awkward right-hand turn into Alum Chine Road – instead, they go across the roundabout on their way to Alum Chine.
There is the usual mix of old properties – several now converted into flats, plus, of course, new blocks of flats that have replaced the original properties. It is always sad when old properties are "redeveloped", but this does reflect on the changing needs of society today. It is obviously better to have sufficient and appropriate accommodation. Whilst older properties can be successfully converted into smaller flats. a purpose-built block can (in theory) house more people to a better standard.
---