Herbert Hospital, Alumhurst Road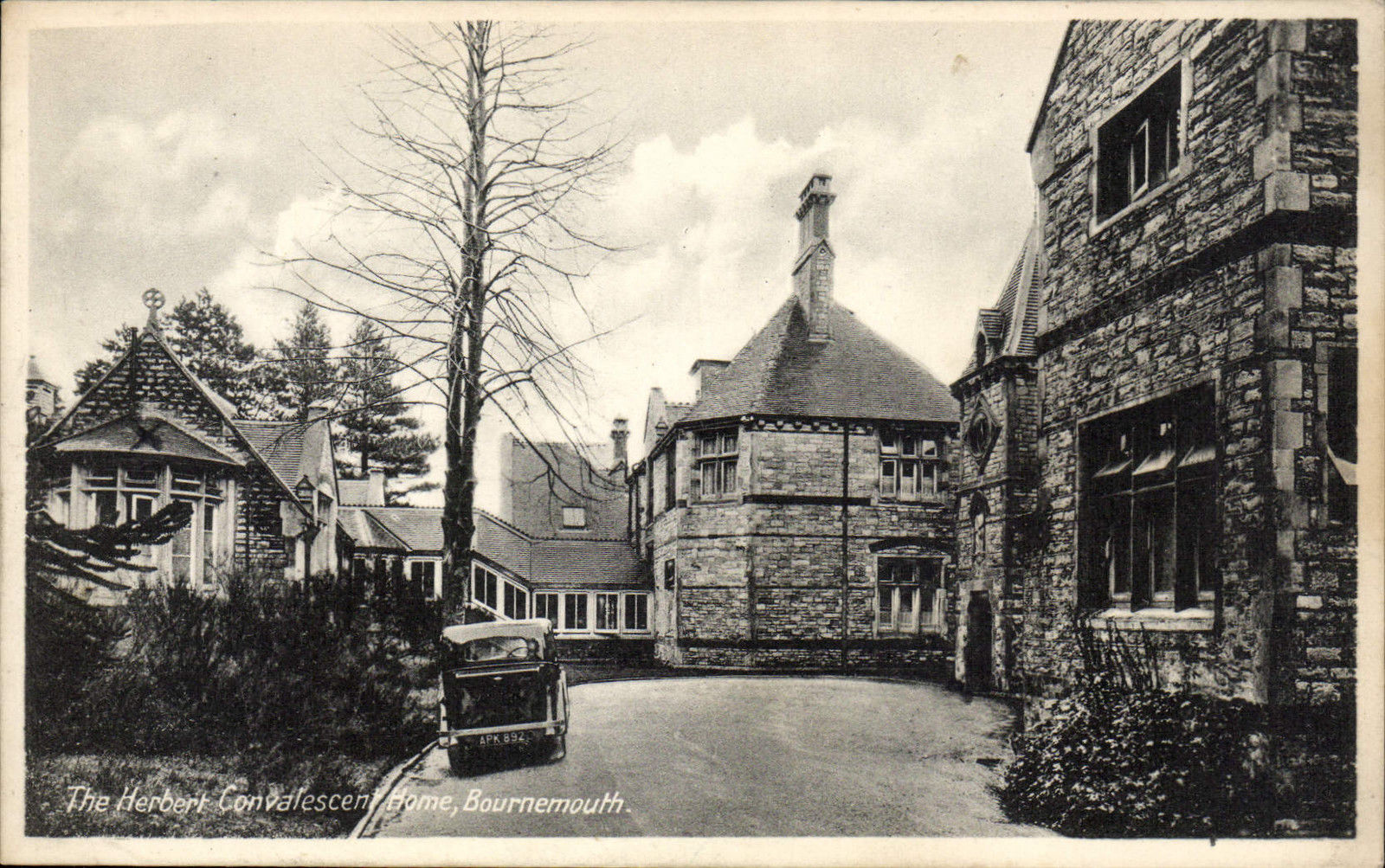 Herbert Hospital (now Dorset Health Care).
The former Herbert Hospital is a Grade II listed building (as is the associated lodge), situated at 49 Alumhurst Road, Westbourne. It was largely based on designs by Florence Nightingale.
It was built between 1865-1867 by TH Wyatt, as the Herbert Memorial Convalescent Home, in memory of the late Lord Herbert of Lea. Sidney, the 1st Baron Lord of Lea, was born in 1810. He was the second son of George Augustus, the 11th Earl of Pembroke. He was educated at Harrow and Oriel College, Oxford. From 1832, he was the Conservative MP for South Wiltshire, until his peerage in 1860. An eminent politician and statesman, he was Secretary to the Board of Control (1834-5), Secretary to the Admiralty (1841-5), War Secretary under Peel (1845-6), Aberdeen (1852-5, during the Crimean War), and Palmerston (1859-60). He led the movement in favour of medical reform in the army and was primarily responsible for Florence Nightingale going to the Crimea. He was married to Elizabeth, daughter of Lt Gen Charles Ashe a Court-Repingham in 1846. They had seven children including George 13th Earl and Sidney 14th Earl of Pembroke. He died 2 August 1861. During his time, he was president of the Salisbury Infirmary.
Herbert Hospital stands in 4 acres of the Alum Chine Estate. The foundation stone was laid by the Earl of Pembroke in 1865. Initially, it was mainly a convalescent hospital for patients discharged from the Salisbury Infirmary, who were "likely to derive from the mild climate and sea air of Bournemouth". 15 of the 60 beds appear to have been allocated for this purpose, the remainder being available for patients recommended by "subscribers".
The hospital is built to an asymmetrical Gothic style in Purbeck stone with red brick bands and mostly mullioned windows. A tower sports a statue, clock and short spire. The former chapel has traceried windows and cupola. The south side has two bay windows – stones underneath the ground floor windows bear the name and date of opening.
From October 1914 to June 1915, the hospital was used exclusively for Belgians.
Further reference:
Bright's Guide to Bournemouth
Alwyn Ladell's Flickr Account of Herbert Hospital
National Archives
Militarian History Forum
British Listed Buildings
---