Frizzell Insurance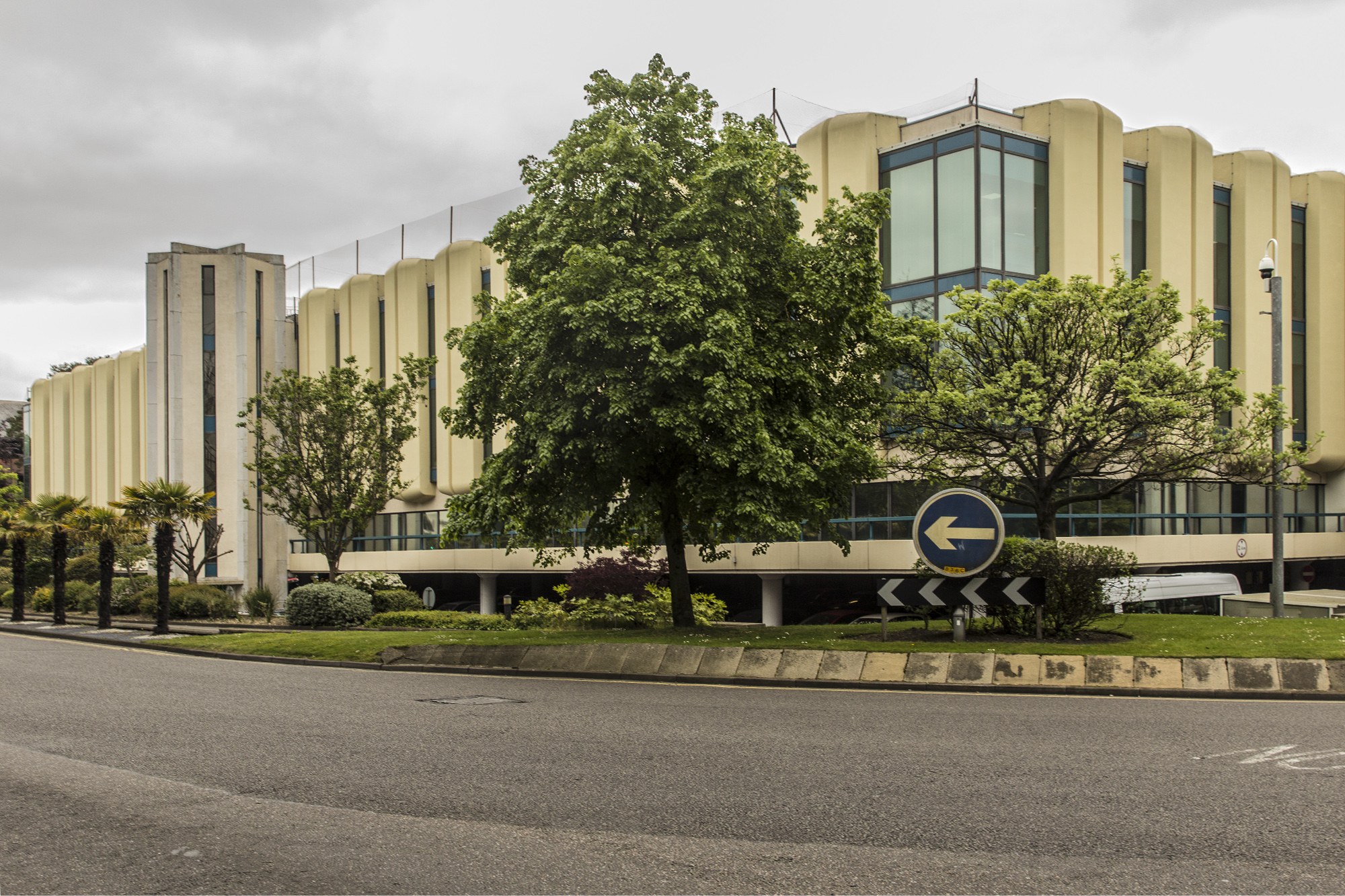 Frizzell Insurance and Frizzell House, County Gates
Although just outside of Westbourne, and in Poole rather than Bournemouth, Frizzell House is a landmark building in the area. Its unusual design is striking, as can been seen from the photos below. The building is in the centre of a Gyratory System, or large roundabout. It is arguably big enough to be a one-way system in its own right! Although the official title of the road is County Gates Gyratory, many knew and still know it after the former insurance company.
With both Bournemouth and Poole now in Dorset, the name "County Gates" seems a bit of a misnomer. However, until the 1974 Local Government Reorganisation, Bournemouth was in Hampshire and neighbouring Poole in Dorset. Westbourne, on the western edge of Bournemouth was on the County boundary, hence the name.
The company was a family-run business founded in 1923 as a general insurance brokerage, later diversifying into banking and financial advice. It gained a reputation for providing bulk insurance services to Trades Unions, Social Clubs and the Civil Service Motoring Association. Largely known for its Household and Motor Cover, it was sold in 1992 to the US Insurance Group Marsh McLellan for £107m. By this time, it was one of the largest private employers in the area with over 1,600 staff, and it was the UKs largest Insurance Company still privately owned.
Closely involved in the local community, the company supported a huge number of local charities, with staff getting involved in fund-raising. They also sponsored AFC Bournemouth for many years. A charitable company, now based in Maidenhead, Berkshire, still exists today.
In 1996, the business was sold again, this time to Liverpool Victoria Friendly Society (now LV=) for £188m. They still operate from the site and a couple of other buildings which may just scrape into Westbourne!
References:
---